STRA – SCIENTIFIC & TECHNICAL RESEARCH ASSOCIATION
STRA OFFICE BEARERS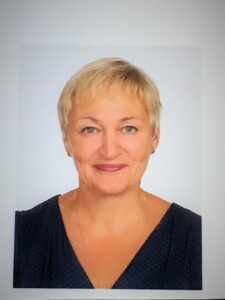 Dr Liudmyla Gryzun
PRESIDENT
Full Professor, Information Systems Department,
Simon Kuznets Kharkiv National University of Economics,
Kharkiv, Ukraine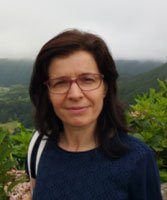 Dr Elza M M Fonseca
VICE-PRESIDENT
Faculty of Engineering, Laeta, Inegi
Polytechnic Institute of Bragança, Portugal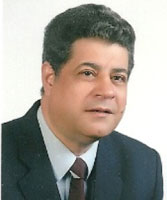 Prof. Bahaa Talaat Shawky
VICE-PRESIDENT
Microbial Chemistry Department
Genetic Engineering and Biotechnology Research Division
National Research Centre, Dokki, Giza, Egypt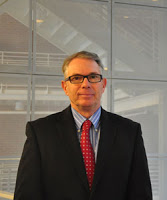 Dr.-Ing. Ralph Hammann LEED A.P.
EMERITUS
(Former STRA President)
Thomas D. Hubbard Professor in Architecture
University of Illinois at Urbana-Champaign, Illinois, USA
___________________________________________________
Ana Sofia Saldanha
Magazine Editor
Department of Humanities, Universidade Autonoma de Lisboa, Lisboa, Portugal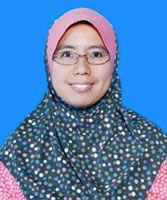 Dr. Hidayatul Aini Binti Zakaria
ADVISORY MEMBER
School of Ocean Engineering, Universiti Malaysia Terengganu, Malaysia
Asst Prof. Mohammed Alsumiri
ADVISORY MEMBER
Department of Electrical and Electronics Engineering Technology
Yanbu Industrial College, Yanbu, Saudi Arabia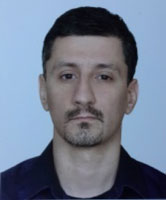 Dr. Ersin Aytac
ADVISORY MEMBER
Department of Environmental Engineering
Faculty of Engineering, Bulent Ecevit University, Zonguldak, Turkey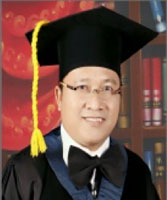 Dr. Syafaruddin
ADVISORY MEMBER
Department Of Electrical Engineering
Universitas Hasanuddin, Indonesia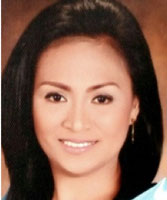 Dr. Melfei Bungihan
ADVISORY MEMBER
College of Teacher Education, Quirino State University, Diffun, Quirino, Philippines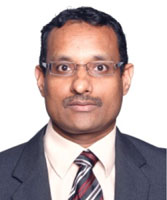 Dr. Sivakumar Naganathan
ADVISORY MEMBER
Civil Engineering, Universiti Tenaga Nasional
Kajang, Selangor, Malaysia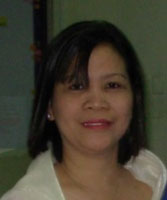 Asst Prof Jacqueline E. Hilario
ADVISORY MEMBER
Department of Environmental Science, School of Arts, Sciences and Teacher Education
Emilio Aguinaldo College, Manila, Philippines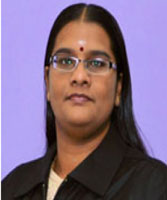 Asst. Prof. Saratha Sathasivam
ADVISORY MEMBER
School of Mathematical Sciences, Universiti Sains Malaysia, Penang, Malaysia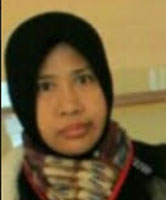 Diena Noviarini
ADVISORY MEMBER
Faculty Of Economics, State University of Jakarta, Indonesia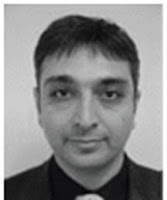 Dr. Muharrem Karaaslan
ADVISORY MEMBER
Ph.D. Physics Department from the University of Cukurova, Adana, Turkey
Dr. Anna Gyulkhandanyan
ADVISORY MEMBER
Department of Pathological Biochemistry, Group of Bioengineering
Institute of Biochemistry of the National Academy of Sciences of Armenia
Yerevan, Armenia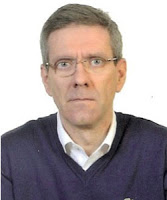 Dr. Paulo A. G.Piloto
ADVISORY MEMBER
Professor, Department of Applied Mechanics Polytechnic
Institute of Bragança Campus Santa Apolónia, Bragança, Portugal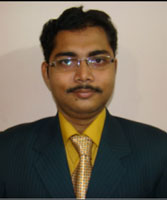 Soumyajit Goswami
ADVISORY MEMBER
Sr. Advisory Consultant, IBM, India
Dr. Iman Farshchi
ADVISORY MEMBER
Dean, Faculty of Built Environment, Linton University College, Malaysia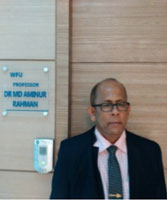 Prof. Aminur Rahman
ADVISORY MEMBER
Institute of Bioscience, Universiti Putra Malaysia, UPM Serdang, Selangor, Malaysia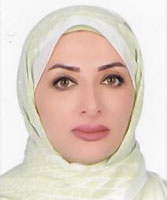 Shorouq Ahmed
ADVISORY MEMBER
Chemist & Research Associate Nanotechnology And Advanced Material Research Program (NAM)
Energy And Building Research Center (EBRC), Kuwait Institute For Scientific Research, Kuwait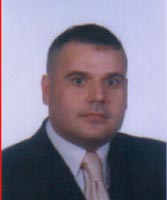 Prof. (Dr.) Hamid Ali Abed Al-asadi.,
ADVISORY MEMBER
Computer and Communication Network Engineering Ph.D.
Computer Science Dept., Education College For Pure Science, Basra University,
Basra, Iraq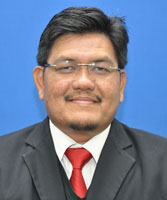 Adjunct Professor Ir. Dr. Nor Halim Bin Hasan
ADVISORY MEMBER
Deputy Director, Department of Occupational Safety and Health
Seremban, Negeri Sembilan, Malaysia
Dr. Hamed Taherdoost
ADVISORY MEMBER
Ph.D. of Computer Science, Ph.D. of Management Information System
CEO at Hamta Business Solution Sdn Bhd / Ahoora Ltd
Kuala Lumpur, Malaysia
Associate Professor Dr Sallehuddin Ibrahim
ADVISORY MEMBER
Department of Control and Mechatronic Engineering, Faculty of Electrical Engineering, University Technology Malaysia, Skudai, Johor, Malaysia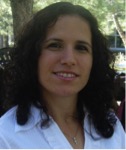 Dr. Aysegul Gumus
ADVISORY MEMBER
Chemistry, Yuzuncu Yil University, Van, Turkey

Dr. Mohammad Arif Kamal
ADVISORY MEMBER
Associate Professor, Architecture Section, Aligarh Muslim University, India
Dr. Selcuk Gumus
ADVISORY MEMBER
Chemistry, Yuzuncu Yil University, Van, Turkey

Dr. Anirban Das, Ph.D, MCP, MCTS, FISRD
ADVISORY MEMBER
Professor, Department of Computer Science, University of Engineering & Management, Kolkata, India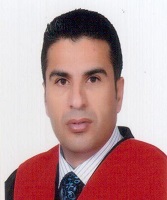 Dr.Yousef Daradkeh
ADVISORY MEMBER
Associate Professor and Assistant Dean for Administrative Affairs, Department of Computer Engineering and Networks, Prince Sattam bin Abdulaziz University (PSAU) – KSA
Dr.S.Balamurugan
ADVISORY MEMBER
Head-Research & Development, QUANTS IS & CS, India
Siow Hui Sian
ADVISORY MEMBER
Lecturer, University of Reading Malaysia (JB), Johor, Malaysia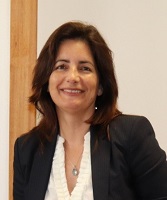 Cecília R.C. Calado
ADVISORY MEMBER
Professor, ISEL-Instituto Superior de Engenharia de Lisboa, Instituto Politécnico de Lisboa, Lisboa, Portugal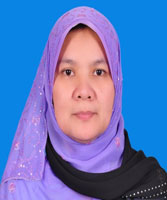 Professor Dr. Hjh. Norma Binti Alias
ADVISORY MEMBER
Ibnu Sina Institute for Fundamental Science Studies, 81310 Technology University of Malaysia, Skudai, Johor, Malaysia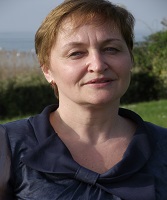 Dr. Liudmyla Gryzun
ADVISORY MEMBER
Full Professor of Computer Science Department, G.S. Skovoroda Kharkiv National Pedagogical University, Kharkiv, Ukraine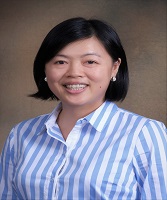 Yin Ling Lai
ADVISORY MEMBER
Dean, Faculty of Engineering and Quantity Surveying, INTI International University, Nilai, Malaysia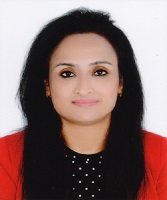 Malini Nair
ADVISORY MEMBER
Lecturer, Faculty of Business, Higher Colleges of Technology, Sharjah Women's College, UAE​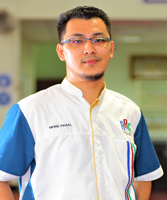 Ing. Ts. Dr. Mohd Faisal Hushim
ADVISORY MEMBER
Lecturer, Automotive & Combustion Synergies Group (ACSG), Faculty of Engineering Technology, Universiti Tun Hussein Onn, Parit Raja, Malaysia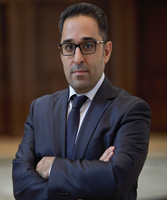 Ramin Masoudi
ADVISORY MEMBER
Assistant Professor, Department of Mechanical Engineering, American University, Media City, Dubai, UAE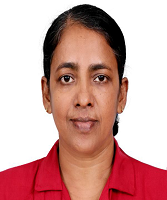 Dr. (Mrs) W. G. Samanthi Konarasinghe
ADVISORY MEMBER
Institute of Mathematics and Management, Sri Lanka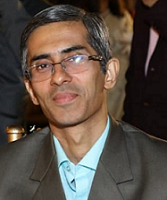 Dr. Manoj Sahni
ADVISORY MEMBER
Associate Professor, Pandit Deendayal Petroleum University, Gandhinagar, India
Dr. Holger Nord
ADVISORY MEMBER
German Language School (Temple Society Australia) – Principal