Newsletter Vol. 2 Issue 2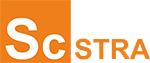 Scientific & Technical Research Association
info@eurasiaresearch.org
Dear STRA Members,
Thank you for your interest and support in our organization. STRA now has over 5256 members from 45 countries. We are happy to launch our first newsletter for our Association. Here are some of the glimpses of our current and upcoming endeavors.
Conferences Held
STRA has successfully organised following International conferences in the period of April 2017-July 2017:
25th & 26th of May, 2017 at Congress Centre, Tecnico (Universidade de Lisboa), Campus da Alameda, Lisbon, Portugal
09th & 10th of June, 2017 at University of Washington – Rome Center (UWRC), Piazza del Biscione 95, 00186 Roma, Italy.
15th & 16th of June, 2017 at Nanyang Technological University, Nanyang Executive Centre, Singapore.
23th & 24th of June, 2017 at University of Malaya, Rumah Kelab PAUM Clubhouse (Persatuan Alumni Universiti Malaya), Kuala Lumpur, Malaysia.
We thank all members, participants and supporting organisations for making these conferences successful.
International Collaborations
It is our constant endeavour to associate with academicians, researchers, students, professionals and organisations. This collaboration is the crux of our growth and contribution to the society. We are proud to have following organisational collaborations:
Nanyang Technological University, Singapore (Venue Provider)
Yildiz Technical University, 34349 Beşiktaş, Istanbul, Turkey (Venue Provider)
Rumah University, University of Malaya, Kuala Lumpur, Malaysia (Venue Provider)
Buein Zahra Technical University, Iran (Collaboration)
Research and Markets Limited, Dublin, Ireland (Collaboration)
CNKI (China National Knowledge Infrastructure), China (Collaboration)
International Journal of Computer Science and Business Informatics (IJCSBI), Mauritius (Collaboration)
Linton University College, KTG Group, Malaysia (Collaboration)
Asian Institute of Technology (AIT), Conference Center, Bangkok, Thailand (Venue Provider)
Peacful Mind Foundation, India (Partner)
Tresorix Ltd. Mauritius (Collaboration)
ResearchSEA, Asia Research News, UK (Media Partner)
International Journal of Learning, Teaching and Educational Research, Mauritius (Collaboration)
International Journal of Supply Chain Management (Scopus indexed), London (Collaboration)
GTIS, Taiwan (Green Technology Invention Society, Taiwan) (Collaboration)
Tecnico (Universidade de Lisboa), Campus da Alameda, Lisbon, Portugal (Venue Provider)
Srishti International, Bangalore, India (Collaboration)
Universitat de Barcelona, Barcelona, Spain (Venue Provider)
Kasetsart University, KU Home, Bangkok, Thailand (Venue Provider)
We will be glad to partner with your organisation. Please write to info@eurasiaresearch.org for assistance.
Job Openings
STRA is searching for talented and energetic conference coordinators (part-time) who are working/ studying at following locations:
Dubai/ London/ Barcelona/ Lisbon/ Rome/ Kuala Lumpur/ Bali/ Singapore/ Bangkok
Its a golden opportunity to be a part of our global team, to interact and associate with International academicians, display your leadership and organising skills and earn handsome honorarium.
All interested and eligible candidates are requested to contact us with their CV, Photograph, Cover Letter on info@eurasiaresearch.org
Keynote Speakers
For STRA Conferences in the period of April 2017-July 2017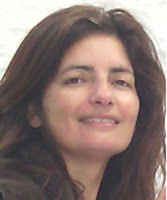 Prof. Cecília R.C. Calado
High Institute of Engineering of Lisbon (ISEL-Instituto Superior de Engenharia de Lisboa
Rua Conselheiro Emídio Navarro, Lisboa, Portugal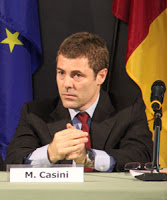 Prof. Eng. PhD. Marco Casini
Department of Urban Planning, Design and Architecture Technology
SAPIENZA University of Rome, Italy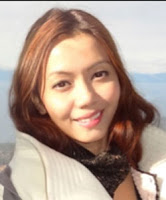 Dr. Azilawati Jamaludin, Research Scientist, National Institute Of
Education, 1 Nanyang Walk, Singapore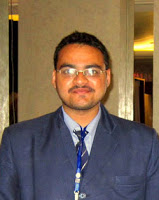 Sampath Emani, Research Scholar Universiti Teknologi Petronas, Malaysia
Young Research Scholarship
In order to Promote Young Researchers, STRA International conferences, Provides Young Research Scholarship in the form of full Registration fee waiver to participate in such events.
Indra Komara, Master student, Sepuluh Nopember Institute of Technology, Surabaya, Indonesia
Best Paper Awards
Here are our List of Best Paper Awardees who participated in our conference in the period of April 2017-July 2017:
Assist. Prof. Dr. Erion LUGA, Ph.D. Department of Civil Engineering, Faculty of Architecture and Engineering, EPOKA University,Tirana, Albania
Jens-Phillip Petersen, Technical University of Denmark, Department of Civil Engineering (ICIEE), Kgs. Lyngby, Denmark
Sandra Santosa, Dept. Of Chemical Engineering,State Polytechnic of Malang, Malang, Indonesia
Maria Menegaki, School of Mining and Metallurgical Engineering,National Technical University of Athens, Greece
Prof Tim Sharpe, Mackintosh Environmental Architecture Research Unit, GSA, UK
Sergey Borisenok, Department of Electrical and Electronics Engineering, School of Engineering, Abdullah Gül University, Kayseri, Turkey
Muhammad Murtadha Ramadhan, Department of Computer Science,Bogor Agricultural University, Bogor, Indonesia