Newsletter Vol. 1 Issue 2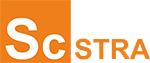 Scientific & Technical Research Association
info@eurasiaresearch.org
Dear STRA Members,
Thank you for your interest and support in our organization. STRA now has over 5256 members from 45 countries. We are happy to launch our first newsletter for our Association. Here are some of the glimpses of our current and upcoming endeavors.
Conferences Held
STRA has successfully organised following International conferences in the period of Aug-Nov 2016:
21-22 July 2016, PAUM Club House, University of Malaya, Kuala Lumpur, Malaysia
01-02 September 2016, Yildiz Technical University, Istanbul, Turkey
20-21 September 2016, Imperial College London, South Kensington Campus, London, UK
20-21 October 2016, Regal Oriental Hotel, Kowloon, Hong Kong
10-11 November 2016, Nanyang Technological University, Singapore
We thank all members, participants and supporting organisations for making these conferences successful.
International Collaborations
It is our constant endeavour to associate with academicians, researchers, students, professionals and organisations. This collaboration is the crux of our growth and contribution to the society. We are proud to have following organisational collaborations:
Nanyang Technological University, Singapore (Venue Provider)
Yildiz Technical University, 34349 Beşiktaş, Istanbul, Turkey (Venue Provider)
Rumah University, University of Malaya, Kuala Lumpur, Malaysia (Venue Provider)
Buein Zahra Technical University, Iran (Collaboration)
Research and Markets Limited, Dublin, Ireland (Collaboration)
CNKI (China National Knowledge Infrastructure), China (Collaboration)
International Journal of Computer Science and Business Informatics (IJCSBI), Mauritius (Collaboration)
Linton University College, KTG Group, Malaysia (Collaboration)
Asian Institute of Technology (AIT), Conference Center, Bangkok, Thailand (Venue Provider)
Peacful Mind Foundation, India (Partner)
Tresorix Ltd. Mauritius (Collaboration)
ResearchSEA, Asia Research News, UK (Media Partner)
International Journal of Learning, Teaching and Educational Research, Mauritius (Collaboration)
International Journal of Supply Chain Management (Scopus indexed), London (Collaboration)
GTIS, Taiwan (Green Technology Invention Society, Taiwan) (Collaboration)
Tecnico (Universidade de Lisboa), Campus da Alameda, Lisbon, Portugal (Venue Provider)
Srishti International, Bangalore, India (Collaboration)
Universitat de Barcelona, Barcelona, Spain (Venue Provider)
Kasetsart University, KU Home, Bangkok, Thailand (Venue Provider)
We will be glad to partner with your organisation. Please write to info@eurasiaresearch.org for assistance.
Job Openings
STRA is searching for talented and energetic conference coordinators (part-time) who are working/ studying at following locations:
Dubai/ London/ Barcelona/ Lisbon/ Rome/ Kuala Lumpur/ Bali/ Singapore/ Bangkok
Its a golden opportunity to be a part of our global team, to interact and associate with International academicians, display your leadership and organising skills and earn handsome honorarium.
All interested and eligible candidates are requested to contact us with their CV, Photograph, Cover Letter on info@eurasiaresearch.org
Editorial Article
Sharda KC
Graduate School of Global Environmental Studies Kyoto University, Japan
Title: Ecological Sanitation and its Role in Society
Ecological sanitation (eco-san) is defined as the system that prevents disease and promotes health; protects the environment and conserves water; recovers and recycles nutrients and organic matter to soil. The basic principle of eco-san is to close the loop between sanitation and agriculture. Closing the loop means making availability of nutrients that may have been lost if urine and fecal matter is buried and never reused. The area where there is no proper drainage facility, where water scarcity problem is major problem and where infertility of soil hinders production, ecological sanitation would be a good option. The urine and excreta is no more waste but is used as a potential resource for agriculture. So, the system is also called as productive sanitation due to its role on production. The research done in past in countries of Africa and Asia showed the positive impact of ecological sanitation in reducing diseases and reducing poverty. Although the cases might be found that the people hesitate to work with owns urine and excreta. But the knowledge on eco-san manure and its role on productivity helped to reduce their hesitation to work with eco-san manure. For my research/study during Kyoto University, the rural village of Nepal was chosen because of all above circumstances and the need to find out the solution to these problems in the reason. The eco-san toilet was installed to spread its benefits to the local people.