Newsletter Vol. 1 Issue 1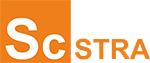 Scientific & Technical Research Association
info@eurasiaresearch.org
Dear STRA Members,
Thank you for your interest and support in our organization. STRA now has over 5256 members from 45 countries. We are happy to launch our first newsletter for our Association. Here are some of the glimpses of our current and upcoming endeavors.
International Collaborations:
STRA has recently signed International collaborations with the following:
International Journal of Supply Chain Management (Scopus indexed), (London)
International Journal of Learning, Teaching and Educational Research, (Mauritius)
Research SEA, Asia Research News, (UK)
Linton University College, KTG Group, (Malaysia)
We would be glad to have MoUs and collaborations with your department/society/organization.
Singapore & Malaysia Conference
We have successfully organized our conferences in Singapore and Malaysia, which were held in May, June, & July 2016 at universities Rumah Kelab PAUM Clubhouse (Persatuan Alumni Universiti Malaya), Kuala Lumpur, Malaysia and Nanyang Technological University, Nanyang Executive Centre, Singapore with the support of Eurasia Research. In these conferences, around 186 colleagues participated across the globe. We would like to thank all our participants and our supporters of our conferences.
Invited Speakers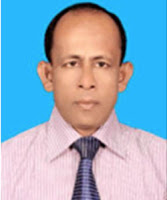 Prof. M. Aminur Rahman, Institute Of Bioscience, Universiti Putra
Malaysia, 43400 Upm Serdang, Selangor, Malaysia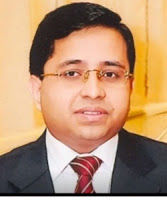 Dr. Mamun, Visiting Scholar at the School of Quantitative Sciences
Universiti Utara Malaysia (UUM), Malaysia, BRAC Business School, BRAC University, Bangladesh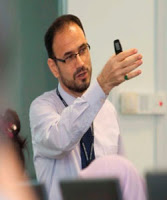 Dr. Nader Ale Ebrahim, Research Support Unit, Centre For Research
Services, Institute Of Research Management And Monitoring (IPPP), University Of
Malaya, Malaysia
Editorial Article
Dr. U.P.M Ashik
Research Assistant, Department of Chemical Engineering, University of Malaya, Kuala Lumpur, Malaysia
Title: Hydrogen: A Complete Green Energy for Impending Aeon
Hydrogen and nanocarbon are the two most emerging research topics in the field of environmentally benign energy and material science, respectively. These two treasured products can be simultaneously produced by methane transformation in a single step chemical approach. Hydrogen, the simplest, the lightest and the most abundant element in the known universe appears to be one of the auspicious energy carriers. There has been an intense research effort on this topic in recent years. Hydrogen is supposed to play a pertinent role as an energy vector in the near future mainly because of two reasons. Firstly, it can be produced from renewable raw materials such as water, biomass, or biogas. Secondly, it generates water as the only by-product during its combustion and oxidation. Furthermore, hydrogen produces three times higher quantity of energy (39.4kWh.kg-1) during its combustion than that produced by any other fuel on a mass basis, e.g. liquid hydrocarbons (13.1kWh.kg-1). Various hydrogen production method were developed, such as bio-hydrogen production, steam reforming of methane, partial oxidation, coal gasification, water splitting, biomass gasification, and thermochemical processes. Among them, methane cracking attracted as a novel technique for eco-friendly hydrogen production. In this moderately endothermic process, methane is thermally decomposed to solid carbon and gaseous hydrogen in a technically simple one step process as shown in equation (1).
CH4 → C + 2H2 ∆H298K = 74.52kJ/mol (1)
The prime benefit of methane cracking is the near elimination of greenhouse gas release. Furthermore, nano-carbon, of possible interest for a variety of potential further applications, such as gas (e.g. hydrogen) storage, polymer additives, catalyst support or direct catalyst, is the co-product in methane decomposition process.